About
The trio:
Michael Papadopoulos – guitar
Leonardo Corradi – organ
Sera Bellos – drums
The Blue Note Organ Trio is a musical project founded by guitarist Michael Papadopoulos in September 2015. The project is a homage to the legendary record label Blue Note Records, which in the 50's and 60's (especially between 1952 and 1965) released some of the most classic albums in the history of jazz.
The Blue Note name, in this particular period, is strongly associated with sophisticated aesthetics, great attention to detail, and high quality in every respect: from the leading musicians the label worked with, the signature "warm" sound achieved by recording engineer Rudy Van Gelder in every recording, to the iconic album covers created by graphic designer Reid Miles and which are considered to be as influential in the world of graphic design as the music within is in the world of jazz.
Happy Frame of Mind, Out to Lunch!, and Unity: Three of Reid Miles' masterpieces.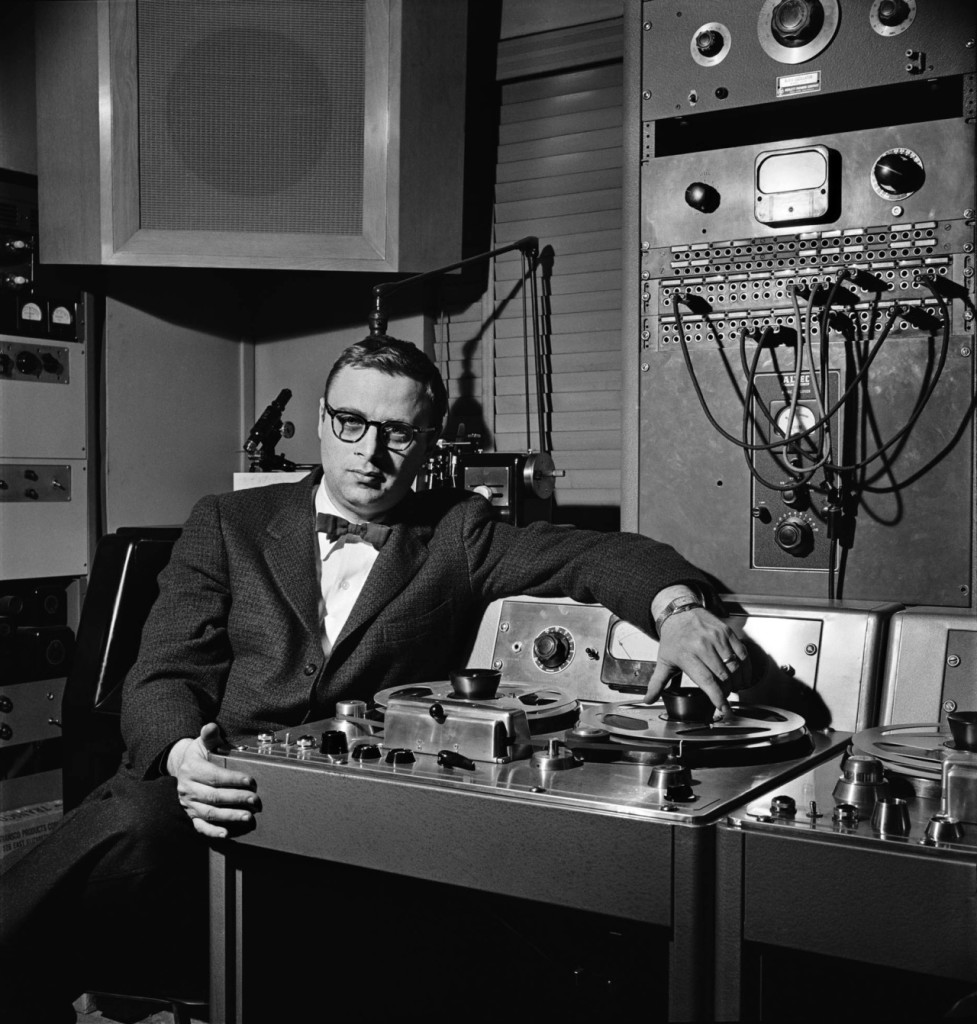 Recording engineer Rudy Van Gelder
Organist Leonardo Corradi comes from Italy and is considered by many to be a musical prodigy, as he has been voted Italy's Best Hammond Player, at the age of 18, by the illustrious Italian jazz magazine JAZZiT. Today, 6 years after receiving that distinction, he is an in-demand player who is constantly touring the world with important musicians, such as trombonist Fred Wesley or guitarist Ulf Wakenius. His playing often gets compared to that of two giants of the Hammond organ, Jimmy Smith and Joey DeFrancesco. He lives in Rome (when not on tour).
Guitarist and bandleader Michael Papadopoulos is a musician dedicated to studying, preserving, and promoting the jazz tradition; especially bebop and hard bop. Even though he plays guitar, his main influences are horn and piano players, such as Charlie Parker, Sonny Stitt, Dexter Gordon, Hank Mobley, Pepper Adams, Lee Morgan, Donald Byrd, Bud Powell, Barry Harris, Sonny Clark, Wynton Kelly, Red Garland, Hampton Hawes, and many others. He comes from Greece but nowadays he divides his time between Athens, Greece, and Zurich, Switzerland.
Sera Bellos is one of Greece's busiest and most well-known jazz drummers. He is highly regarded for his versatility, technique, musical taste, and, of course, swing. He is equally at home with bebop, latin jazz, funk, and reggae, even though playing straight-ahead jazz is what he loves most. He lives in Athens and plays with many different bands, teaches both privately and at several music schools, and leads the oldest and most important weekly jam session in the city.
The trio's repertoire includes compositions by Sonny Clark, Lee Morgan, Hank Mobley, Donald Byrd, Horace Silver, Duke Pearson and many others, and it is continuously expanded both with well-known classics and, perhaps more importantly, forgotten gems.